Peraton partners with you and AWS in your DevSecOps journey to securely drive delivery, efficiency and relevance of technology solutions. Trusted advice, cost effective implementation and flexible governance maximize the value, and enable agility and realization of your digital strategy.
By leveraging AWS, partner and open source tools, we are able to integrate robust software delivery pipeline tools and automate delivery. This tool integration accelerates the continuous delivery process, and our built-in security processes ensure you identify critical security requirements when it's most effective and efficient—early in the development life cycle.
Peraton's approach to DevSecOps
Our AWS DevSecOps extends the Agile mindset to the cloud to provide easily adaptable, responsive infrastructure environments for all teams to securely collaborate and automate software delivery life cycle processes. DevSecOps is all about people, process and technology, as well as applying lean principles and automation to drive better collaboration between your teams.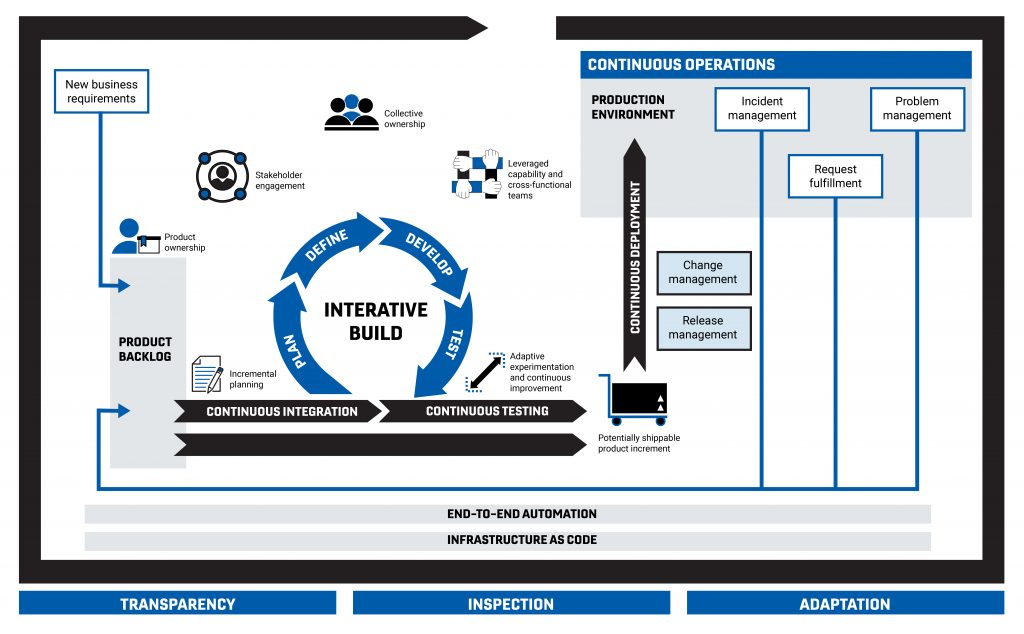 Using our proven process, we automate where possible, identifying and applying tools and technologies that enhance overall team, program and enterprise productivity, increase reliability and improve predictability. Metrics from dashboards, performance metrics, security and code quality assessments, the architecture team and project quality assessments will facilitate innovation and continual improvement in people, process and technology.
People
A team that brings DevSecOps expertise on AWS cloud-native platforms and holds advanced AWS certifications.
Technology
Specific AWS capabilities in DevSecOps practices and CI / CD to quickly move application changes from development to testing to deployment of the production system.
Process
Proven DevSecOps processes, best practices and a maturity model that outlines the full process for implementing DevSecOps on AWS. We have successfully applied this process to numerous government customers across federal civilian, defense and intelligence agencies.
Culture change
We work with your senior leaders to drive the DevSecOps culture shift from the top down, creating a shared journey—built on trust and collaboration—that development and operations undertake together. We know that new DevSecOps tools / technologies / pipelines require strong culture shift management.
Peraton's DevSecOps Value Stream
Our team collaborates with all stakeholders to deliver automation in a continuous manner, enabling application release velocity and quality. To get there, we use Kanban Boards for visualizing and managing work during sprints, instituting value stream mapping processes to reduce inefficiencies and redundancy. We evaluate each step in the value stream to find and eliminate waste, providing continual improvements while creating more opportunity for innovation.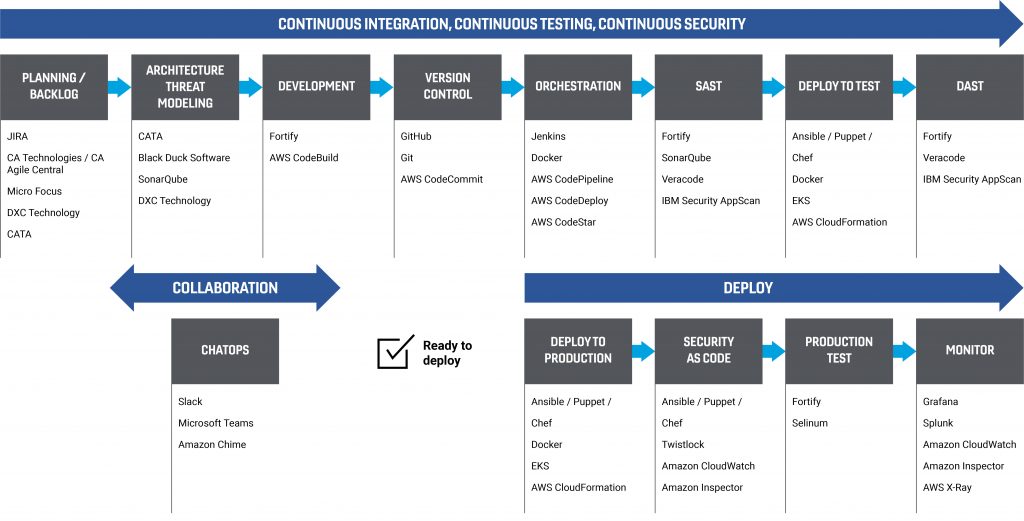 Customer success
Peraton's approach to DevSecOps improves processes through secure automation and collaboration. We have successfully applied our methodology to the following customers:
Achieve peak performance
Unleashing the power of the cloud starts with the processes and frameworks used to get there. Learn more about how Peraton can help.