The National Security Report is a monthly newsletter sharing what you need to know about the challenges we are addressing across the space, cyber, intel, defense, homeland security, and communications domains. It is our aim to provide interesting insights into our diverse and ever-changing industry.
View a recent issue of the National Security Report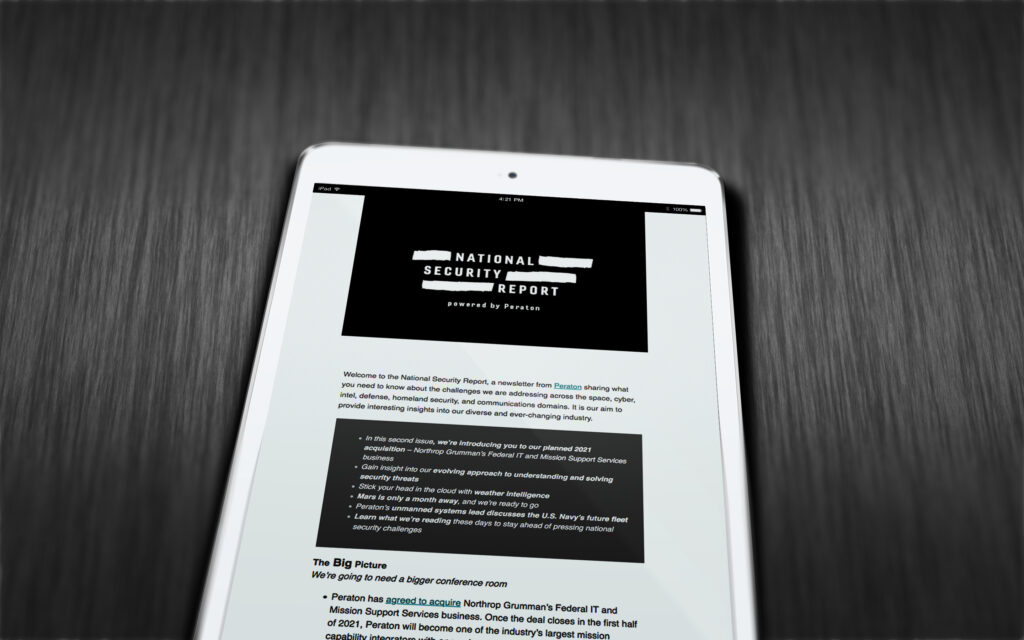 Questions? Comments? Suggestions?
Shoot us a note. PeratonCommunications@peraton.com.
Sign up to receive the monthly report