Stand Up for Ukraine.
Now Is Our Time to Act.
The daily images of devastation in Ukraine are unbearable. We've seen the pain and suffering of innocent children and their families. Millions have left their homes and everything they own behind. They've travelled through active combat zones in search of safety. They need food, comfort, and a place to figure out what's next.
We can help. Peraton is supporting the Ukrainian people through the World Central Kitchen (WCK). Every day—since the invasion began—WCK volunteers have been on the ground, serving hot, comforting meals, and doing what has to be done. WCK stood up makeshift restaurants in Ukraine and four surrounding countries. Volunteers have fed more than a million meals to Ukrainian families. These gathering sites have become donation centers for medicine and supplies.
WCK understands: Food is a universal human right; it's a comfort to those in need. It's a simple, significant way to support the Ukrainian people.
Peraton steps up and so can you
If you want to stand up for Ukraine, here's your chance. You can make a tax-deductible donation to help WCK provide hot meals for those in need. Peraton has already donated $10,000 to kick-start this fundraising initiative. Plus, we're ready to match your donations—up to an additional $15,000—through Peraton's WCK fundraising page.
We've already seen employees step up to do the must be done by taking action in their local communities. Alex, a software developer in Georgia, and Todd, a team lead in Virginia, have both established initiatives to collect funds and supplies from their communities to help the Ukrainian people.
We thank you for your giving spirit and whatever donation you choose to make, to WCK or another reputable organization, to help the people of Ukraine.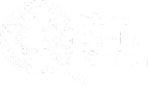 WCK is committed to feeding people in times of crisis. Chef Jose Andrés, WCK's founder, says WCK will and must be there to help.
If you opt to donate to WCK, you can find out more about the organization and Andrés by visiting the WCK website. WCK is on the frontlines when there's a disaster, providing meals in response to humanitarian, climate, and community crises. Since 2010, WCK has served more than 60 million fresh meals to people impacted by natural disasters and other crises around the world. WCK volunteers also work to build resilient food systems with locally led solutions.