"It is our responsibility as leaders of the defense enterprise to make sure that we continue to educate the population about the threats that we face and then put forth recommendations to deal with those threats in a rapid, responsive way," said Air Force General John E. Hyten, Vice Chairman of the Joint Chiefs of Staff at a January 2021 National Security Space Association event.
So much progress has been made in space exploration, space-based technological innovations, and space defense. The United States had several successful rocket launches in 2020, including the first Americans in nearly a decade to reach orbit from American soil and the Perseverance rover landed on Mars. SpaceX created a reusable rocket booster, which will lead to cheaper, faster, and more sustainable space assets. Advancements in the ability to launch dozens of satellites on a single launch will enable humans to explore new concepts for proliferated LEO satellites to enhance resiliency and add new missions that previously were not practical.
With each advancement, however, comes a new target.
In the next few years, the space economy will grow to over $1 trillion—"it underpins every instrument of national power," said Space Force General John W. Raymond, Chief of Space Operations at the Air Force Association's Aerospace Warfare Symposium. The future of space defense depends on managing risk while continuing to seize opportunities and excel.
As the world settles into the 2020s, here are five national security issues in international space policy, defense posturing, space domain awareness, and systems integration for space capabilities that need to be addressed.
---
1. Agree on space guiding principles.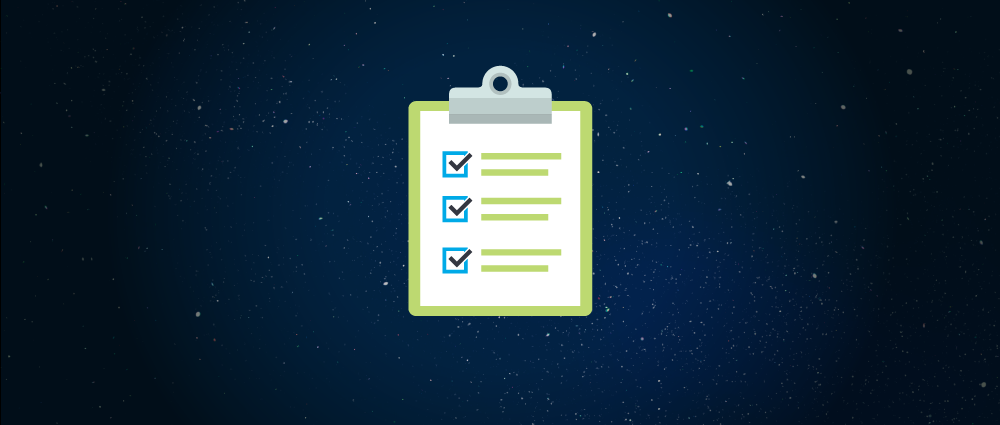 To reduce the risk of miscalculation in space, it is important to obtain international agreement on what behavior is or is not considered provocative, reckless, or hostile. Defining norms of behavior will make it easier to understand if someone is acting unsafe or recklessly, or if they are purposefully threatening the United States, American allies, or a commercial spacecraft. Until there is more clarity, every action in space carries a degree of ambiguity and the risk of misinterpretation of actions in space remains high.
"No one wants war in space, so we must make every effort prevent it. Having commonly accepted, unambiguous rules will definitely play a big part to minimize avoidable confrontation," explained Dean Bellamy, Peraton's Vice President, Space Strategy.
Obtaining interagency agreements on what actions will deter or fuel adversaries will be of utmost importance in 2021 and beyond.
---
2. Take space warfighting seriously.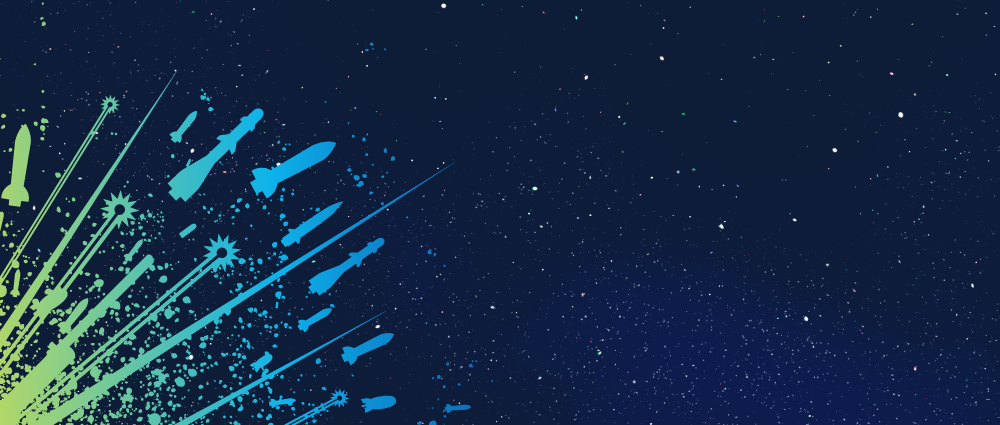 Given the significance of space activities, unfettered access and freedom to operate in space is vital. Military and civil organizations depend on space-derived data for communications, weather, navigation, and intelligence. Preventing potential aggression in space requires deterrence, and the next step for successful deterrence requires the development of a holistic interagency strategy.
Russia and China's actions continue to push space into a warfighting domain with their continuous testing of space-based and ground-based weapons intended to target and destroy U.S. and allied satellites.
In December 2020, Russia conducted its second test of an anti-satellite (ASAT) missile, designed to destroy satellites in low-earth orbit (LEO). Russia has also demonstrated hostile satellite maneuvers and developed both anti-satellite laser systems and satellite jammer systems.
China also has several ASAT missiles for targeting LEO satellites and is working on an ASAT weapon for satellites in geosynchronous (GEO) orbit, along with a ground-based anti-satellite laser system. In the Department of Defense (DoD)'s annual report to Congress on Chinese military activity, the Pentagon also lists electronic weapons such as jammers.
General John Hyten described the situation that currently exists in space when he stated, "If you are being challenged in the space domain just like you're challenged in air, land, and sea, then you better figure out how to defend yourself. Build a more resilient architecture so you're not threatened and so you can fight through any threat effectively."
Adversaries' provocative actions demonstrate the importance of space warfighting capabilities. The U.S. military needs to be able to respond to threatening activities accurately and quickly.
"Despite setbacks due to COVID-19, 2020 also brought a host of new beginnings," said Bellamy. "The standup of the Space Force and US Space Command last year could not have been any more timely. Even though we have not yet fought an actual war in space, the military, civilians, and Peraton contractor personnel who work in the National Space Defense Center are doing a phenomenal job protecting and defending our space assets from both terrestrial and on-orbit threats."
---
3. Map out a full picture of what is in space.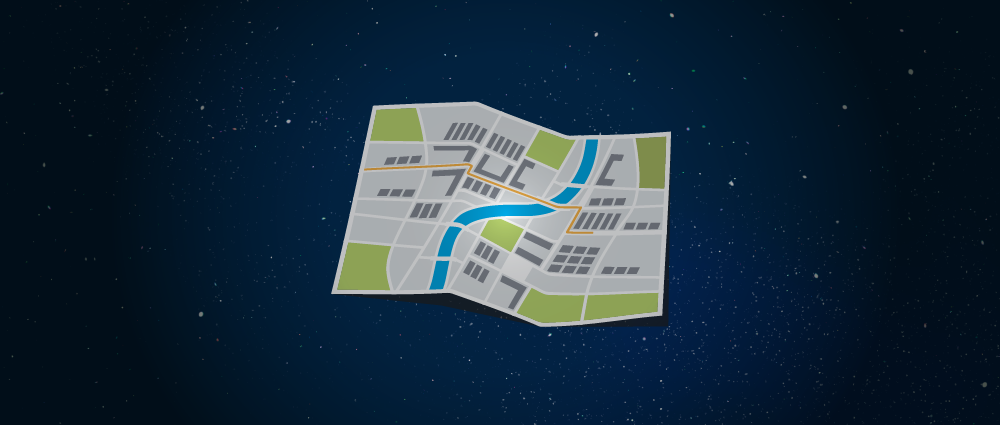 Peraton's orbital analysts calculate the location and trajectory of customer satellites daily for both situational awareness and defense purposes in order to ensure mission success.
Knowing where all space-based objects are located and who owns them is crucial for space defense decision-making. Tracking and cataloguing space objects avoids accidental collisions and defends against adversarial activities in space. Even a small sliver of space debris can cause consequential damage due to its high velocity. The more satellites launched into orbit, the more coordination is needed to ensure safety.
Traditional space situational awareness (SSA) and space traffic management (STM) missions have been focused on daily tracking and reporting of space objects to avoid collision. In a contested space environment, these space objects will not move along the predicted trajectory. Adversaries will maneuver threatening space assets or launch ground-to-space ASAT missiles on short timelines to create tactical surprise.
Space Domain Awareness (SDA) is now needed for this new paradigm of maintaining tight knowledge of the location and trajectory of every object in space with short observation revisit times and tactical update cycles.
Along with SDA, it is also important for the U.S. military to share information across branches. Former Secretary of the Air Force Barbara Barrett and General Hyten have both pointed out that it is time to reexamine how space warfighting capabilities are classified, so that more information can be declassified and accessed.
"The U.S. Space Force should reveal more capabilities to deter adversaries," said Trey Spetch, Peraton's Senior Director of Strategic Space Capabilities. "This may require a strategy to reveal the fact of our defensive space capabilities for effective deterrence, without compromising sources, methods, or detailed performance and limitations."
---
4. Use a battle management system for a coordinated space response.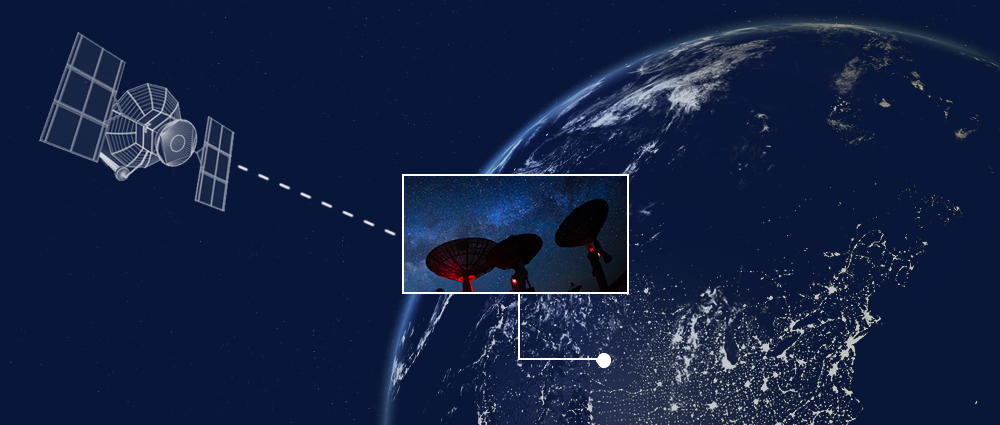 Integrating space-derived capabilities into multi-domain warfighting is a top priority for delivering GPS data, satellite communications, and other space effects to Soldiers, Marines, Sailors, Airmen, Guardians, and Coast Guardsmen. In the next conflict, the United States must be able to rapidly collect, analyze, and share information in order to make actionable decisions across space, air, land, sea, and cyber domains.
Information saturation is a concern, so it is essential for the space operators to have ground mission systems that receive, fuse, and make sense of the vast array of data and information quickly. Contested environments need a distributed-but-integrated system comprised of multi-domain sensors, cloud computing, and AI to compose a single picture of the battlefield.
Advanced Battle Management System (ABMS) and Joint All Domain command and control (JADC2) systems will enable the U.S. Air Force and U.S. Space Force to operate together as part of a joint team; these technologies will enable decision makers to have actionable information at the speed of relevance. As ABMS and JADC2 mature, these systems will enable unity of action across domains.
---
5. Develop digital engineering and model-based systems engineering (MBSE) on ground mission systems.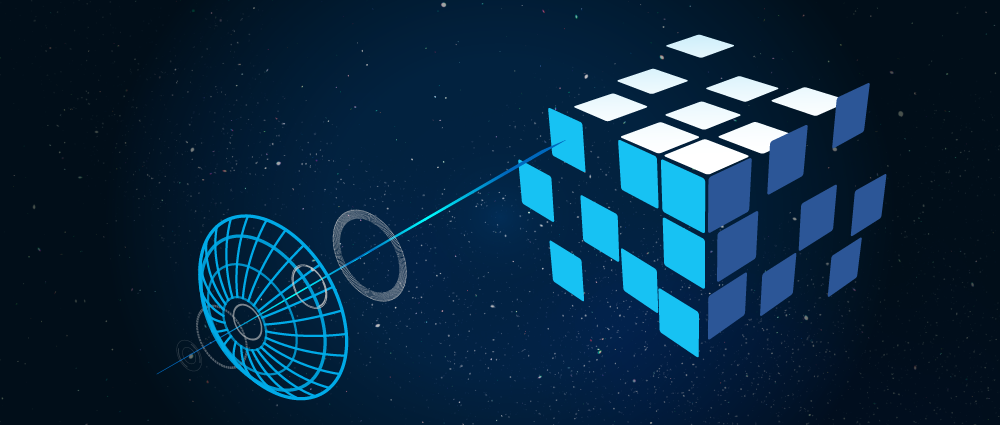 Traditional MBSE helps programs maintain and track functional requirements, interfaces, and design baseline characteristics throughout a program lifecycle. But MBSE tools cannot perform the necessary analysis to assess system performance in a relevant environment. In order to analyze and calculate system performance metrics, physics-based models and simulations are needed to handle aspects like the non-linear access windows between satellites, targets, and ground terminals, as well as atmospheric attenuation of radio frequency (RF) links and communication availability levels under various rainfall situations.
"MBSE plus physics-based modeling equals digital engineering," Spetch explained. "We are marrying these capabilities to create a true digital engineering environment at Peraton, one in which our space and ground architectures report back to the system engineers on the satisfaction of performance metrics."
The implementation of digital engineering will accelerate design and development cycles, enabling full system performance verification before moving forward to bend metal. It also eliminates the need to expend time and resources building prototypes for performance testing. Digital engineering provides a functional and performance model for a system, along with a simulation of the relevant environment, that persists throughout the lifecycle of a program. Implementing digital engineering across the entire space enterprise allows the U.S. to keep up with the pace of foreign threats to its architecture.
"Peraton has a long history of developing software systems needed for ground and space-based data processing," said Spetch. "We provide integrated and interoperable battle management, command, control, and communications, mission planning, space and ground processing frameworks, and multiple security-levels of data dissemination for sensor data fusion. With Peraton's history and war wounds, we can create the mesh networks, distributed processing, and decision-making systems needed for efficient and intelligent satellite communications."