Eugene is also a member of the Army Reserves with 27 years of service under his belt. He's an instructor, recruiter, security operations and counterterrorism officer, logistics operations manager, and security and intelligence officer. While this may sound like a lot to the average person, Eugene finds comfort in the structure and views his experiences as his competitive edge.
"The military has always been my sanity. When the civilian world gets heavy or there's a skill I need to develop, the Army has always kept me one step ahead of my peers by training outside the bounds of what most companies will ask of you."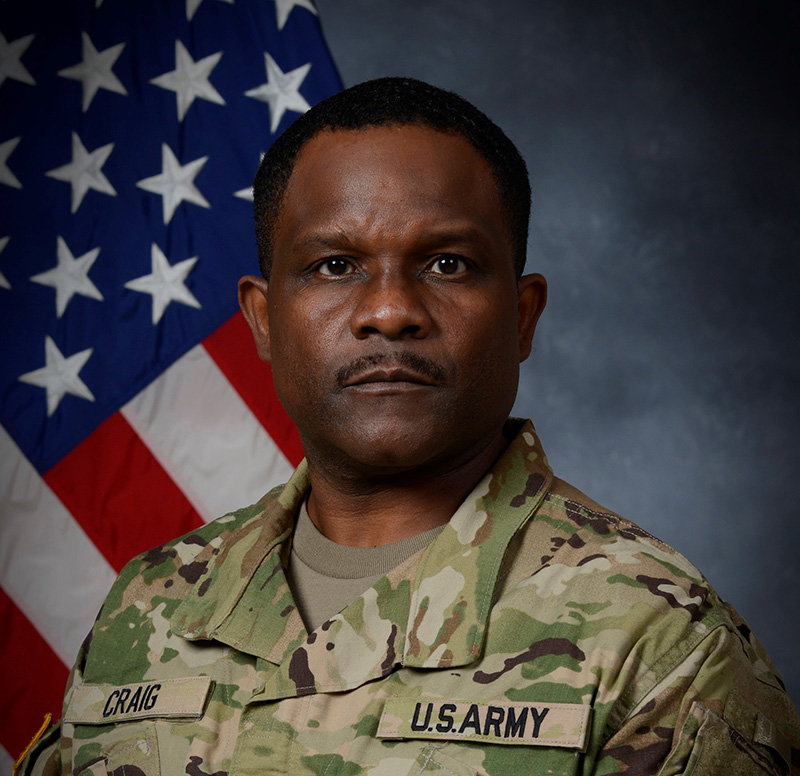 Photo: Eugene, logistics lead for the low-Earth orbit ground sustainment services program under Peraton's Space & Intelligence sector
Joining Peraton in 2007, Eugene is part of our heritage lineage. His diverse military training has proved beneficial in more ways than one. "The military conditions you to accept change, navigate through muddy waters, and keep your eyes on the prize – the mission – which has helped me better serve my soldiers, Peraton, and my nation." Throughout his career, Eugene has been privileged to travel around the globe for the sake of the mission. Most recently, he was stationed in Dubai, Abu Dhabi, and Saudi Arabia before returning to the States where he transitioned onto the Space & Intelligence team.
Beyond the uniforms, Eugene is actively involved in military and minority employee resource groups, including the Black Employee Network, a member of the Information Technology Senior Executive Forum (ITSMF) where he graduated from their Management Academy, and a proud member of Peraton's VALOR, Women's Impact Network, & MERGE ERGs.
"Being a good follower of great leaders enables you to better mentor and guide your people. One of the key things to success is effective communication, which saves time and helps you know your people, what makes them tick, and what drives their activity. This helps establish trust with the team and that understanding makes you an effective leader."
---
Are you someone who enjoys pushing your limits to overcome challenges? Learn how your military experience can help you launch a career at Peraton.