Technology is changing the global threat landscape at an unprecedented pace. An agile and adaptive IT and cyber network is crucial for defending our homeland and giving our warfighters the tactical edge.
Peraton IT solutions for Special Operations Forces (SOF) combines industry experts and leading-edge technology to support national security and our armed forces in their ever-evolving missions of consequence.
OUR PEOPLE ARE YOUR ADVANTAGE
We're strong believers that people make the critical difference. Peraton experts are hand-chosen to fit the demands of your unique missions, provide best-in-class solutions, and to work with you every step of the way.
QUALITY OVER QUANTITY
Our experts are carefully selected to fit your needs.
CUSTOMIZED SOLUTIONS
We take the time necessary to understand your unique challenges before implementation.
PERSISTENT EDUCATION
Our experts train your team members to enhance staff retention.
THE A-TEAM FOR YOUR TEAM
Peraton provides best-in-class talent along with best-in-class solutions to meet your unique mission needs.
YOUR SPECIALIZED NEEDS REQUIRE CUSTOM SOLUTIONS
It takes specific and accurate solutions to accomplish your missions. We provide you with the right experts and knowledge to ensure the success of your digital transformation.
TOGETHER WE WIN, SILOED WE STALL
Collaboration is a central tenant of our success. We avoid progress-impeding silos and instead, work with the best in the industry to help you protect the American public.
TECHNICAL ROADMAP
Our technical roadmap helps you harmonize & modernize your networks and systems leading to improve end-user satisfaction.
IRADs, XaaS & ECP
Our IRADs, XaaS & ECP features allow you to automate and drive continuous innovation while reducing labor dependence.
REDUCED EMPLOYEE TURNOVER
Our location-sensitive staffing and retention plans with virtual work options help you reduce employee turnover.
IMPROVED COSTS AND COLLABORATION
We guide your data-driven digital transformation, leading to cost savings, improved collaboration & predictive maintenance.
ThreatBoard:
Enhancing the Hunt
ThreatBoard is a new holistic approach to defending an organization from today's threats—and the evolving threats of tomorrow. By breaking through the data silos, leveling the playing field, and enriching data at machine speed, this new approach transforms your organization's security posture.
Download whitepaper
CyberVAN
CyberVAN provides a realistic, high-fidelity cyber environment that scales to handle large networks, incorporates wired and wireless networking effects accurately, and provides flexible, easy-to-use libraries and interfaces for users.
Download overview
ASK US ABOUT PERATON IT SOLUTIONS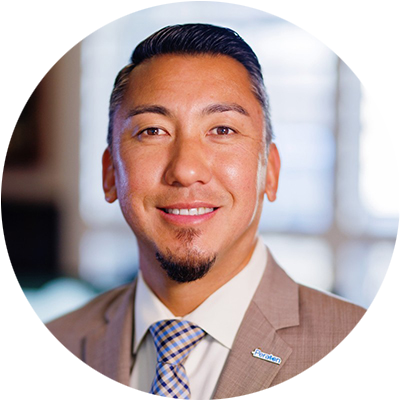 Juan Toves
USSOCOM
Business Development Executive