Chances are, you know someone affected by cancer.
According to the National Cancer Institute (NCI), in the U.S. alone, an estimated 1.7 million cases of cancer will be diagnosed this year. And, approximately 38.4% of men and women will be diagnosed with some form of cancer during their lives. The mission of the NCI Center for Cancer Research (CCR), part of the National Institutes of Health (NIH), is to drive discoveries in basic and clinical cancer research. These discoveries help the cancer research community develop novel therapeutic interventions for people battling cancer. Cancer researchers at the CCR intramural clinical trials program produce mountains of data in their search for cures. But finding those cures depends on how well they manage the data. Peraton's experts have been helping to do just that for more than 30 years. Our team deftly integrates best practices, proven operating procedures, training protocols, and leading technologies into the CCR's daily operations.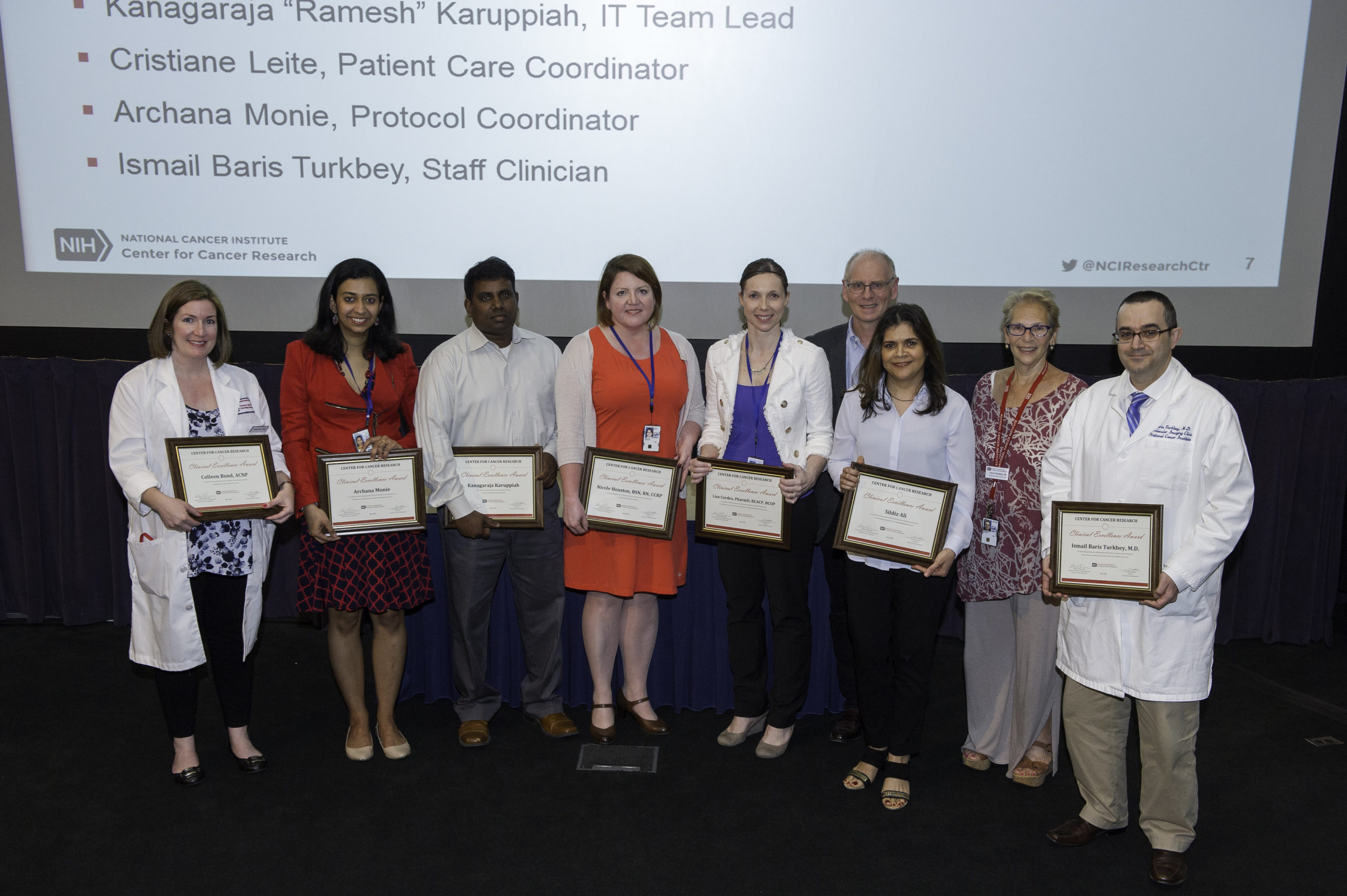 Ramesh, Peraton's Clinical Informatics team lead on the NCI program, was recently recognized by the NCI CCR Office of Clinical Director for his outstanding leadership and commitment to performance excellence.
Ramesh ensures the team maintains research databases, enterprise applications, and other legacy systems that support CCR's impactful research activities. He is also presently leading deployment of NIH iRIS, a Web-based tool for scientific review and institutional review board (IRB) processing that manages the protocol lifecycle, from concept inception and scientific review, to IRB approval, through to annual continuing review, and closure. This is a high profile deployment, with impact spanning every institute within the NIH.
Finding a cure for cancer is a national imperative. Peraton is proud to work alongside the NCI CCR staff dedicated to improving and saving the lives of cancer victims.
Feeling inspired? Check out careers at Peraton