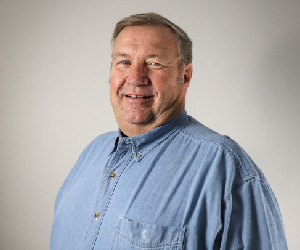 Marine Corps veteran John is committed to service members, both in his work and in his spare time. As a test engineer at Peraton, John knows that our nation's defenders rely on us to devise the solutions that will bring them home safely. John ensures that the products and solutions we develop for our Intelligence Community customers meet and exceed the highest quality standards to consistently deliver mission success.
John combines his service work for veterans and his love of motorcycles as the director of the American Legion Riders, where he organizes fun rides, poker runs, raffles, and other activities to raise money for veterans in need. Through the American Legion, John supports Operation Sugarplum, which provides gift cards for food and other essentials to active duty personnel at Fort Belvoir, Va.  John also works with Veterans Fishing Adventure, a charity that takes vets out on the Potomac River in a boat specifically equipped to accommodate up to a dozen wheelchair-bound vets as well as those battling post-traumatic stress disorder and other challenges. Through Veterans Adventure Fishing, John raised money and coordinated a salute for a World War II veteran in the end stages of life to take one last fishing trip, "this is what the American Legion is all about. This is what we do."
We're proud of all the work John does on behalf of current service members and veterans.