The award is granted to no more than six percent of Senior Foreign Service members annually.
Dec 28, 2022
---
Yesterday, Lonnie Price, Peraton vice president for Cyber and Information Warfare, was presented with the coveted Presidential Rank Award for fiscal year 2022 by Secretary of State Antony Blinken. Price was nominated for the prestigious award based on his sustained superior public service to the U.S. Department of State for over 33 years.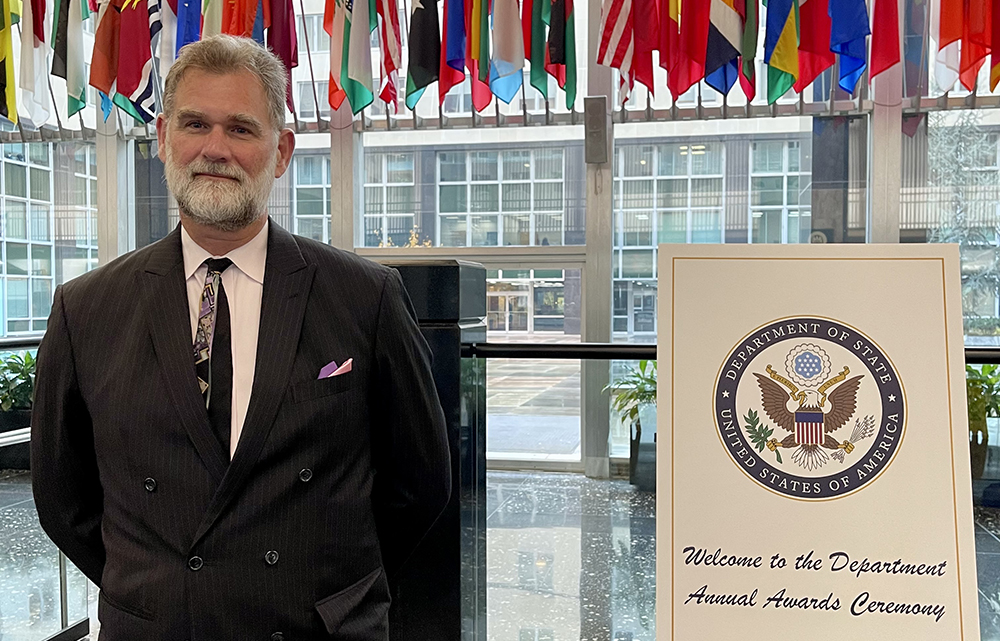 "I am extremely honored and humbled by this award," said Lonnie Price. "I've leveraged technology to help defend our nation's global interests and to modernize U.S diplomacy worldwide, a life enriching career that I wouldn't trade for anything. I'm thankful for this recognition and for the opportunity to continue supporting national security initiatives as an industry leader within a great company like Peraton."
Since joining the U.S. Foreign Service in 1987 as a security engineer, Price was posted overseas at diplomatic missions in Germany, Russia, Australia, South Africa, Egypt, and Thailand. Throughout his term, Price travelled to 95 countries to keep diplomats safe, embassies secure, and sensitive information private. The pinnacle of his career, as highlighted by this award, is his innovative leadership at the forefront of the digital revolution, which helped transform the State Department's cyber programs to meet today's evolving challenges and advanced threats.
Price's Presidential Rank Award was acknowledged by Secretary Blinken at the annual awards ceremony on Wednesday, December 7, 2022, at the State Department's headquarters. The ceremony was also broadcast live on BNET with global participation facilitated via Zoom.