On March 19, 2020, the Common-Hypersonic Glide Body (C-HGB) launched from Kauai, Hawaii and flew at hypersonic speed, landing safely at its calculated destination. The launch was a high priority for the Department of Defense, executed jointly by the U.S. Army and U.S. Navy.
Peraton supported multiple DoD agencies to gather and disseminate critical mission data from baseline and auxiliary sensors, which will be used to assess the launch performance and improve the design of the hypersonic missile. Hypersonic speed is any speed five times or more over the speed of sound.
More than 20 Peraton team members deployed with various teams spanning seven time zones across the test architecture, from the launch point in Kauai, Hawaii, to key locations all along the missile's trajectory.
To support this activity, Peraton was tasked with generating creative solutions to the myriad challenges of designing an integrated Test and Evaluation architecture to enable mission execution. Of note, the Peraton team helped create simulations based on historical data, calculate launch scenarios, deploy an upgraded portable range operation test network for real-time data distribution, and secure data from the test launch. The test launch was the culmination of more than a year's worth of work.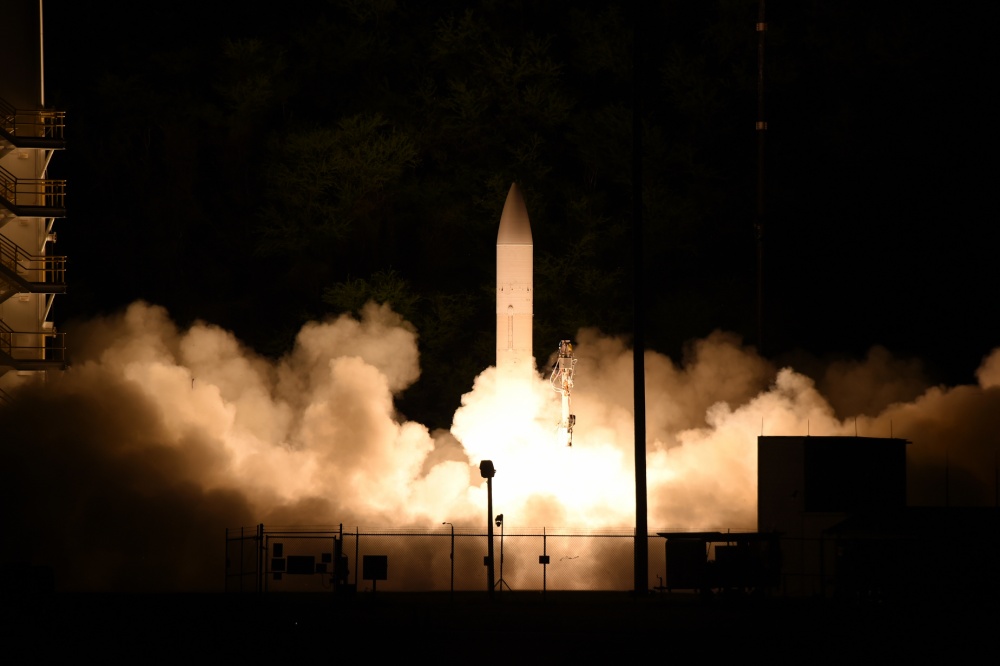 Photo Credit: U.S. Navy
According to the Department of Defense's news release on the test, "Information gathered from this and future experiments will further inform DOD's hypersonic technology development, and this event is a major milestone towards the department's goal of fielding hypersonic warfighting capabilities in the early- to mid-2020s."
U.S. Army Lt. Gen. L. Neil Thurgood, Director of Hypersonics, Directed Energy, Space and Rapid Acquisition, said in the DoD release, "This test was a critical step in rapidly delivering operational hypersonic capabilities to our warfighters in support of the National Defense Strategy. We successfully executed a mission consistent with how we can apply this capability in the future. The joint team did a tremendous job in executing this test, and we will continue to move aggressively to get prototypes to the field."