When you look for Peraton's values, you will find "honor those we serve" intentionally listed at the top of the page. In 2022, the company was recognized by four different publications for its commitment to serving the military community and their families. Given the sensitivity and impact of the customer work, Peraton serves as a natural next step for transitioning military personnel looking to continue serving their country from the civilian side.
As the chosen employer for more than 3,000 military veterans, reservists, and National Guard members, Peraton understands the lines between missions can sometimes become blurred. And, when duty calls, we stand behind our military.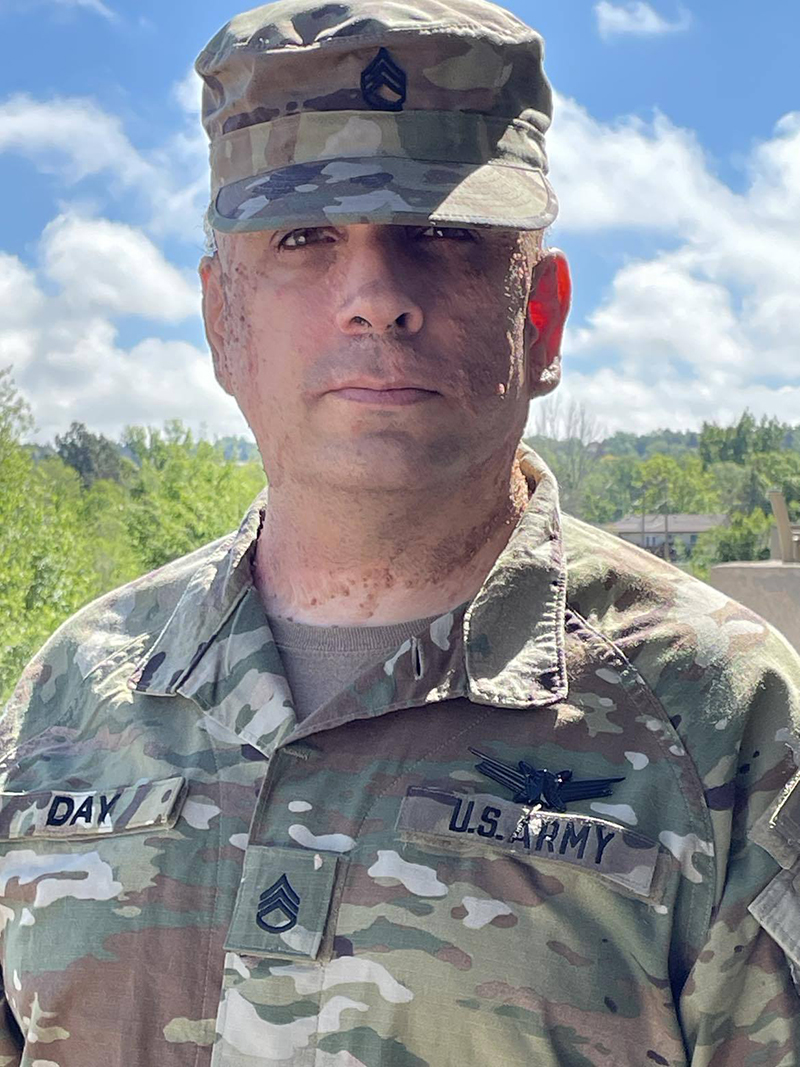 During his time at Peraton, Staff Sgt. Day received notification that he would have to mobilize. For the civilian readers, this means he was called back into active-duty service. The response Robert Day received – from his immediate supervisor, Cessily G., to Peraton's CEO – was exemplary. The Peraton team went out of their way to ensure he understood the company benefits and support services available and allay any fears about leaving the office for his mobilization.
Photo: Staff Sergeant (SSG) Robert Day
Duty tours can take a toll on the family members as much as the service member. Our Peraton leaders frequently reiterated their complete support during this difficult time and Cessily even made a point to check in with Robert's spouse. Peraton provides military differential to eligible employees to help ease the financial burden of deployments.
Beyond his chain of command, Staff Sgt. Day found a sense of community and like-minded individuals within VALOR – veterans and allies leading optimal results. VALOR is one of Peraton's five employee resource groups dedicated to meeting the needs of our diverse workforce. VALOR provides mentorship and recognition for veterans, reservists, and members of the National Guard.
In his own words, Staff Sgt. Day says that "Peraton provides a welcoming environment grounded in mutual understanding of the total warfighting experience – both in garrison and at home."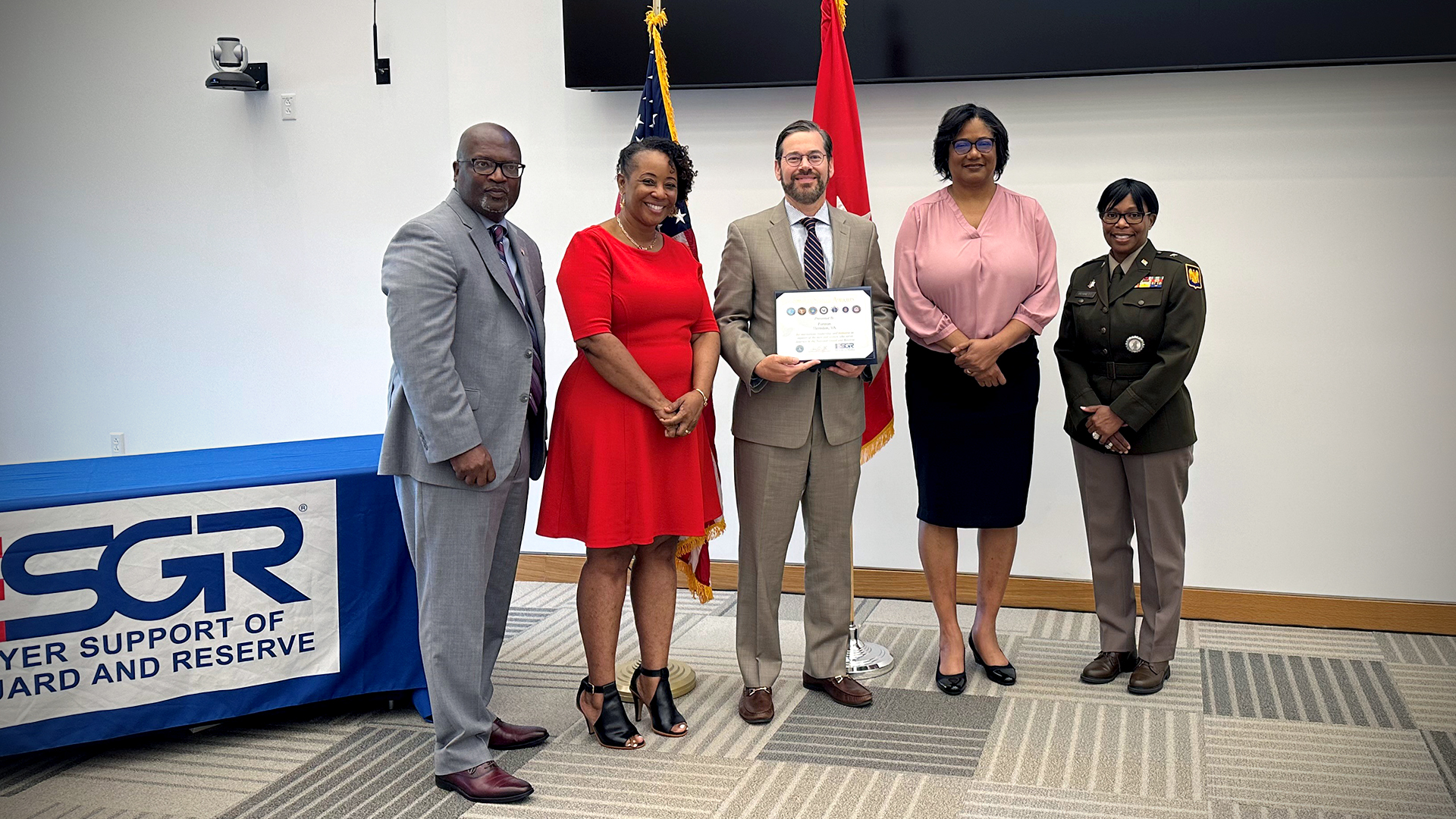 Photo: Anson Smith (ESGR Area Chair NOVA Committee), Monica Hazelwood-Frisby (ESGR Area Vice-Chair NOVA Committee), Tom Afferton, Cessily G., Brigadier General Lavetta L. Bennett (Guest Speaker)
For going above and beyond the expectations, Virginia Employer Support of the Guard and Reserve (ESGR) a Department of Defense Office under the Office of the Secretary of Defense for Reserve Affairs awarded Peraton with the Seven Seals Award for 2022 to recognize employers who have shown significant individual or organizational achievement, initiative, or support that promotes and supports the ESGR mission.