As a company that employs more than 600 military veterans, it is common for Peraton to hire service members soon after they separate from the military. But the company had never had an intern who was an active duty service member until Peraton became an authorized participant in the Department of Defense's SkillBridge program.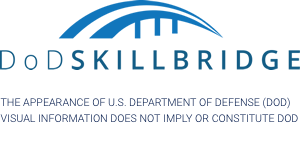 SkillBridge provides service members with the opportunity to gain valuable civilian work experience through internships, apprenticeships, and industry training during their last 180 days of service. In turn, SkillBridge gives companies like Peraton the opportunity to access talented, highly trained service members at no cost for 3-6 months, discovering future full-time employees in the process.
U.S. Air Force officer Tim M. knew that his tour of duty was ending soon and wanted to transition into the private sector. He learned of SkillBridge through a chance discussion with a colleague. Around the same time, he worked alongside a Peraton team at Schriever Air Force Base in Colorado that was providing orbital analysis (OA) support. After expressing his interest in working with Peraton, Peraton's Schriever project lead, Christine M., worked with her program manager to complete Peraton's enrollment in the SkillBridge program so that Tim M. could begin his transition with an internship at Peraton while still being paid by the Air Force.
As a result of the collaborative effort, Tim M. joined the company for a three-month engineering stint in spring 2020. After his internship ended, he flew back to Schriever, packed up his household, and returned to Northern Virginia to join Peraton in June as a full-time systems engineer for the National Security Space team.
Though Tim M. has never lived in the Northern Virginia area before, his engineering journey began in junior high school, when his Minnesota school traveled to Washington D.C. and he visited the Smithsonian National Air & Space Museum. "It was amazing to see all the things you can do with just the processing power of a calculator. I knew then that I wanted to be an aerospace engineer."
Due to his Air Force experience working as a military satellite operator, instructor, and evaluator—as well as completing engineering internships at two aerospace companies prior to joining the Air Force–Tim M. was a perfect fit for Peraton. The SkillBridge internship allowed him to get back into the industry flow and rediscover the engineering side of his brain. "Working as an operator for the Air Force gave me a different mindset, but deep down I'm a nerdy guy who wants to help build things," he said.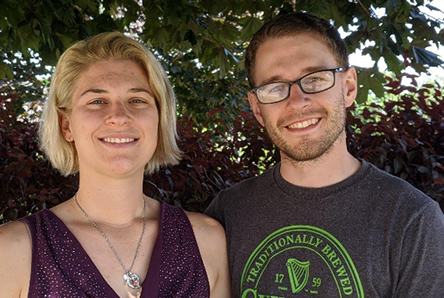 Tim M. and his girlfriend recently moved to Virginia for his job with PeratonSince rejoining Peraton, Tim M. has picked up where his internship left off and is now working on four different programs relating to antenna links to satellites. He also is supporting research and development efforts that involve flying a drone to calibrate mobile ground antennas. As part of that project, he is working to become certified by the Federal Aviation Administration as a drone pilot, a skill he never expected to learn but cannot wait to use in the field.
Tim M. brings to Peraton not only the knowledge, experience, and maturity he gained while serving his country, but also the lessons he learned growing up in rural Minnesota. "My parents taught me to work hard when I was young," Tim M. said. "Follow your own path and don't worry about what others are doing."
Looking back on his transition from military intern to civilian employee, Tim M. praised Peraton's hiring process, noting that despite the impediments posed by COVID-19, remote in-processing was executed smoothly, the HR team was accommodating, and all the instructions were easy to follow.
Peraton is proud to welcome Tim M. to the team and looks forward to supporting the transition of other talented military personnel through additional SkillBridge internships in the future.