Upholding the Mission to
Protect Life and Property
Peraton provides the services, solutions and support NOAA needs to make the decisions that keep our communities and country ready to respond to natural disasters before they happen. Our work include delivering data; providing telemetry, tracking and control (TT&C) software; developing secure cloud space; supporting space ground systems; and providing product generation, data processing, archiving, and retrieval services.
---
Part of the Weather Community
We've been working on solving the hardest challenges in weather and environmental intelligence for decades.
We've pioneered new ways to enrich, integrate, and disseminate critical data for weather decisionmakers. From making ground systems conversant, to creating real-time data clearinghouses, we've focused on making the decisions faster, easier, and more accurate.
---
NOAA Experience
For decades, the Peraton team has partnered with NOAA on some of the world's most vital weather intelligence systems and infrastructures.
Learn how Peraton has been helping NOAA collect weather intelligence for over twenty years »

A Strong Heritage
Recognized Operations, Maintenance, and Sustainment (OM&S) expertise designing and developing space ground systems, as well as engineering analysis for decades.

The Most Experienced Team
A carefully curated set of industry leaders and innovative small businesses with demonstrated success supporting key programs and initiatives within NOAA.

Long Track Record
Demonstrated performance designing, developing, operating, maintaining, and sustaining mission critical systems.
---
Going Beyond the Mission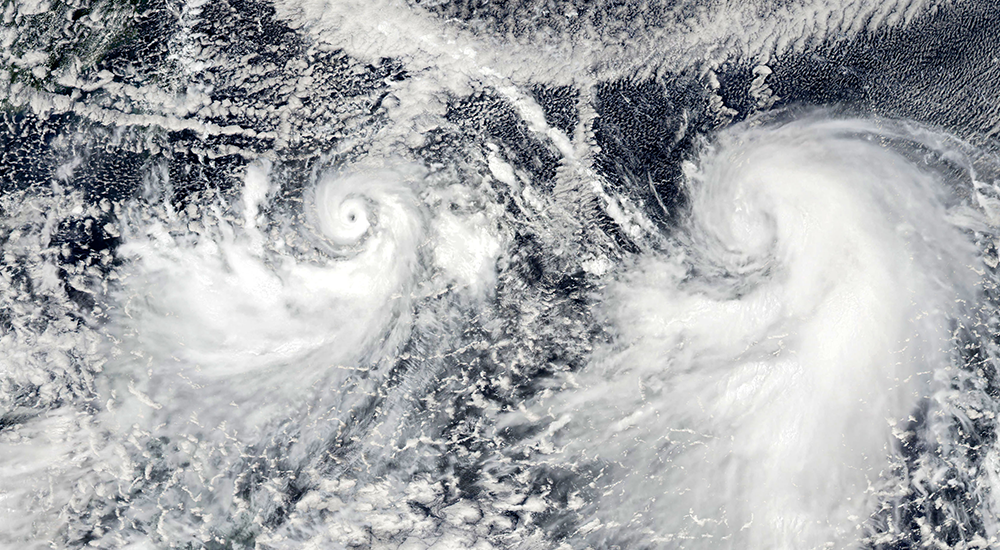 We're focused on solving daunting challenges. Through a robust research and development program, we're staying ahead of the industry to elevate the science of weather prediction and emergency preparedness.
Learn about how we're making open source geospatial weather data even more accessible »
---
The Best Minds in Weather Data
Our team is made up of scientists, engineers, and practitioners. Among them is a team member who's been all three: Dan Beall. He's partnered with NOAA for over 30 years, pioneering new ways of sourcing and implementing weather data to drive decisions.
THE PERATON TEAM IS COMMITTED TO PROVIDING NOAA WITH THE COMMON GROUND SYSTEM NEEDED TO DRIVE EFFICIENCIES AND UNLOCK THE FUTURE OF WEATHER INTELLIGENCE AND READINESS.

– DAN BEALL, VICE PRESIDENT, ENVIRONMENTAL SPACE BUSINESS UNIT –