Industry Leader in the Development and Implementation of Next-Generation Talent Strategies
HERNDON, VA — May 28, 2020 – Peraton has appointed Alison Paris as its vice president, Talent Acquisition.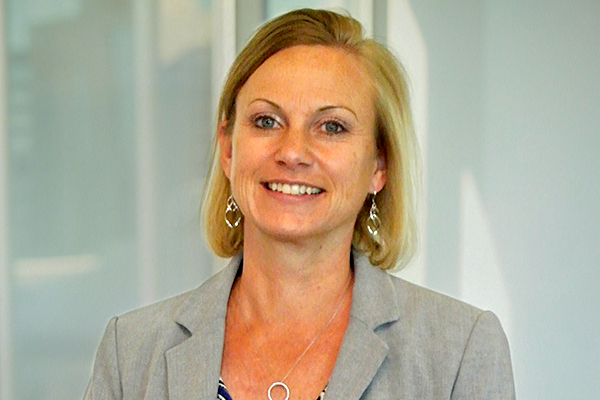 In support of Peraton's business growth objectives, Paris will lead all aspects of the company's talent acquisition lifecycle, including strategy development, hiring, onboarding, redeployment, and the establishment of operational metrics. She will report to Laurie Foglesong, Chief Human Resources Officer, and will work in close partnership with the company's sector leadership and Corporate Communications team to support Peraton's employee value proposition of "Do The Can't Be Done."
"Alison is a highly collaborative and results-oriented leader who is able to successfully align the most effective resources needed to address the complex talent needs of our businesses," said Foglesong. "Her deep understanding of Peraton's markets and the emergent warfighting domains on which we focus will be invaluable as we continue to differentiate ourselves in the national security field and pursue top-tier employees."
Paris joins Peraton from CACI where she served as director, Talent Acquisition Strategy and Operations. Earlier in her career she worked in talent acquisition, recruiting, change management, and marketing communications roles of increasing responsibility for SAIC, Engility, TASC, and Northrop Grumman.
Paris earned her bachelor's degree in business administration and management from American Public University. She is an active member of the Talent Acquisition Leadership Council and the Association of Talent Acquisition Professionals.
---
About Peraton
Peraton drives missions of consequence spanning the globe and extending to the farthest reaches of the galaxy. As the world's leading mission capability integrator and transformative enterprise IT provider, we deliver trusted and highly differentiated national security solutions and technologies that keep people safe and secure. Peraton serves as a valued partner to essential government agencies across the intelligence, space, cyber, defense, civilian, health, and state and local markets. Every day, our employees do the can't be done, solving the most daunting challenges facing our customers. Visit Peraton.com/News and follow Peraton on LinkedIn for news and updates.
Contact
Brian Wagner
Senior Director, Strategic Communications
(202) 302-8754
brian.wagner@peraton.com