"I always thought it was interesting to write code that I could watch execute in real time controlling a weather satellite, and then to see the mission data on television that night," says Dan Beall, Peraton's Vice President, Environmental Space. "Working on weather data is fulfilling because I get immediate feedback on work that I've done, and the mission to protect people and property is fulfilling as well."
Dan Beall has been building control centers for the National Oceanic and Atmospheric Administration (NOAA) for over 30 years. He began his career as a programmer and analyst at Ford Aerospace, which eventually folded into Lockheed Martin Space Mission Systems after several acquisitions. "I just lucked into NOAA work," says Beall. As he climbed up the career ladder and gained more responsibility, there was one constant: weather.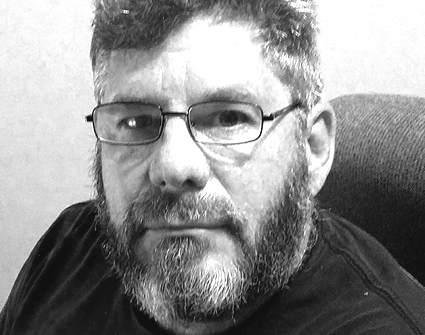 Beall spent nearly 13 years at satellite ground systems manufacturer Integral Systems Inc. (ISI), where he served as the Director of NOAA Polar Programs and later as Corporate Director for NOAA, managing and implementing highly critical interrelated programs from initiation to final operational stage, including satellite launch support.
He tackled his biggest challenge in 2009 after joining Solers, a company that is now part of Peraton: bidding, winning, and managing a NOAA contract for the Environmental Satellite Processing and Distribution System (ESPDS), which processes and distributes satellite data, along with providing enhanced system development, integration support, and enterprise architecture migration.
"I had always been a command and control guy, building mission management systems similar to the GOES-R ground system, but mostly for legacy missions prior to GOES-R," says Beall. "ESPDS represented a change for me because it was a data processing system, a little farther down the food chain, so to speak, taking the mission data and building products, then distributing those products to NOAA's user near real-time base—plus I was running the whole show."
Along with maintaining and refreshing ESPDS, which has now been built and is operational thanks to Beall's leadership, he also leads the Peraton team supporting the Comprehensive Large Array-data Stewardship System (CLASS), NOAA's premier archiving system for environmental data.
The long ride with NOAA has never been boring or redundant because of continual change. "Technology is always advancing and we're always finding better ways to do things as updates get created," explains Beall. For example, NOAA used to build custom systems that involved writing new code each time. Now, Beall's teams work to put together and integrate commercial off the shelf (COTS) or Cloud-based applications that perform different ground functionalities.
Modern satellites, such as GOES-R, deliver hundreds of times more data than previous models, yet NOAA cannot currently use or act on all the data because of older ground system architectures. Peraton is working to rearchitect those systems so that NOAA can take better advantage of their data. The more sensor data that becomes actionable, the more accurate weather predictions become and the more prepared everyone is for extreme weather events.
"Another big advance has been making the data available to consumers in the best possible way," says Beall. "We can look at the radar ourselves now and do our own real-time decision-making."
As extreme weather worsens due to climate change, the risks resulting from inaccurate weather forecasts become greater. NOAA is now working to evolve from hosting on-premise IT systems by transitioning to a cloud environment so that it can focus on analyzing the massive amounts of data collected to rapidly generate insights and new products.
Through Peraton's time serving NOAA, Beall's teams have consistently delivered quality, timely, and cost-effective performance. He brings mission critical expertise to all his projects and continues to search for new ways to further NOAA's focus on protecting people and property.
Peraton is at the forefront of providing innovative solutions to ensure mission success. Learn more