On Saturday, May 30 at 3:22 pm EDT, two NASA astronauts, Robert Behnken and Douglas Hurley, successfully launched into space from NASA's Kennedy Space Center in Florida, becoming the first Americans in nearly a decade to reach orbital space from American soil.
Less than 19 hours later, at 10:16 am EDT on May 31, they docked at the International Space Station, where they joined another NASA astronaut, Christopher Cassidy, as well as two Russians, Anatoli Ivanishin and Ivan Vagner. Behnken and Hurley will remain on the International Space Station for the next one to four months, before returning to Earth.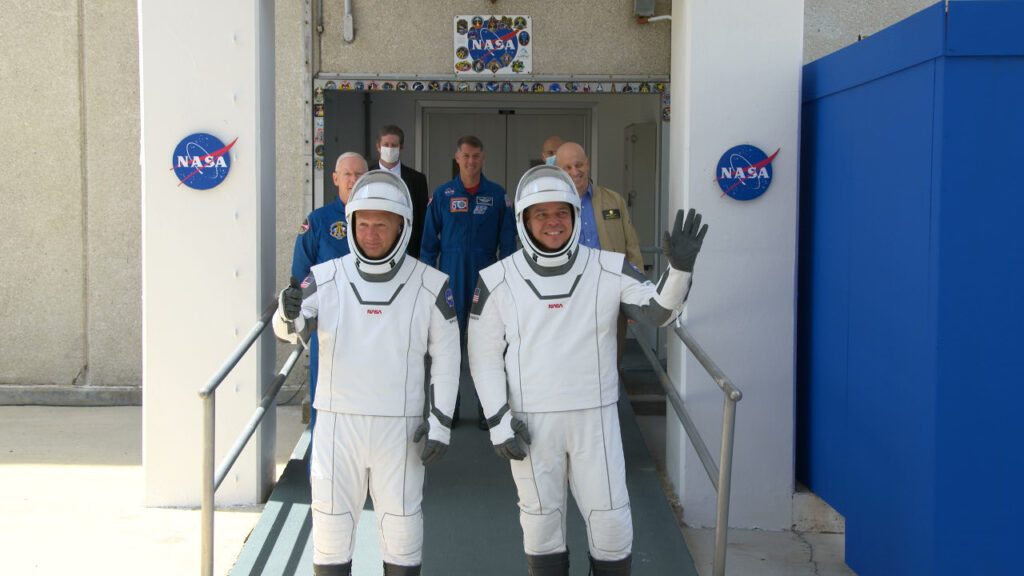 Photo Credit: NASA
Behnken and Hurley made it to space on the Falcon 9 rocket, riding in the Crew Dragon capsule. Both vehicles were designed and built by SpaceX. The Crew Dragon Demo-2 launch was the result of NASA's Commercial Crew program, a public-private partnership initiated to facilitate the development and certification of commercial crew space transportation systems built by U.S. companies that can take astronauts to and from low-Earth orbit and the International Space Station. While most attention regarding the launch rightly focused on SpaceX, Peraton is proud to have played a critical role in making this mission—and every NASA mission—a success.
Peraton has a rich legacy supporting civil space missions, including operating and maintaining three critical NASA space communications and navigation systems in support of the government managing organizations: the Deep Space Network (DSN) operated by NASA's Jet Propulsion Laboratory; the Space Network (SN) and Near Earth Network (NEN) by NASA's Goddard Space Flight Center; as well as NASA Headquarters' Space Communication and Navigation (SCaN), which is the program management office for all three of these networks.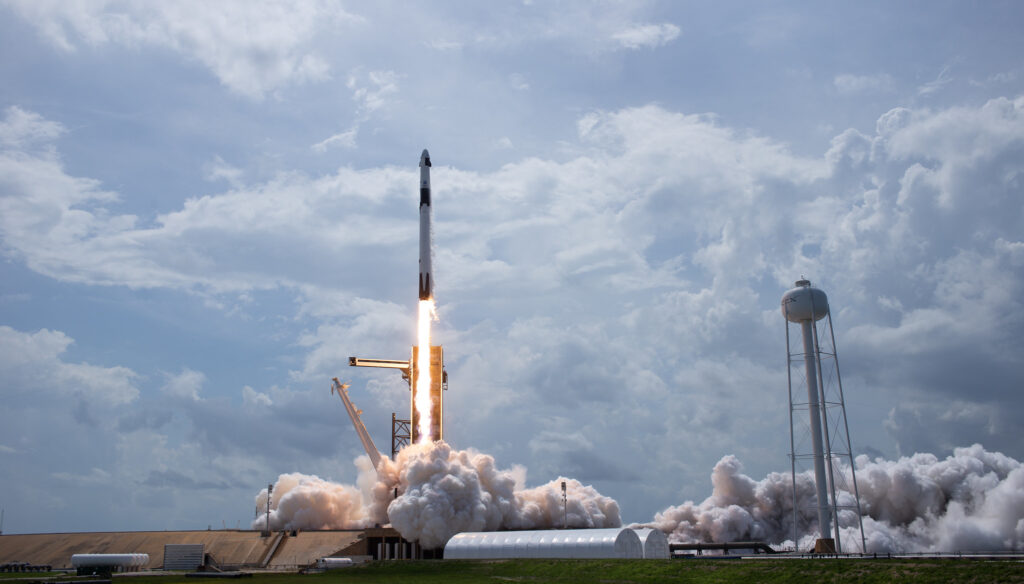 Photo Credit: NASA
According to a NASA article about the launch, "for the Commercial Crew Program, the Space Network, which consists of ground stations and a collection of relay satellites in geosynchronous orbit, provides data and voice communications to and from the crew and the spacecraft for the entire mission lifecycle — from launch through rendezvous to the space station, from docking through undocking, and from reentry through splashdown or landing."
"Peraton employees were essential to the success of this launch, providing data and voice communication for the mission," said Peraton CEO Stu Shea. "They ensured that the astronauts on Crew Dragon and in-orbit could seamlessly communicate back to Earth during the launch and throughout the duration of the ongoing mission."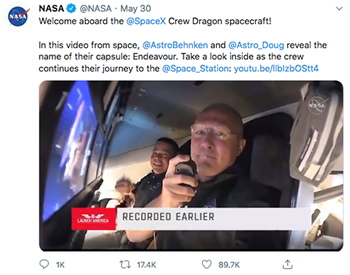 During the journey to the International Space Station, Behnken and Hurley held a live webcast during which they gave a tour of the Crew Dragon capsule and named it "Endeavour."
"We are proud to play a role in the safe transport of Bob Behnken and Doug Hurley to the International Space Station and our team stands ready to support NASA during their return to Earth," said Stu Shea. "Everyone at Peraton takes great pride in the success of this mission. We know that we are a part of space history."
NASA Administrator Jim Bridenstine told reporters he "couldn't be happier" with the result of the launch.
A full timeline for the launch day can be found here.